Vision
To delight the customers with premium products at reasonable prices and to make a global place in the balloon industry.
Mission
Offer "Superior quality, differential products" always and be seen as innovators who keeps introducing new variants from time to time to cater to customer's demands.
Motto
"We Blow Joy in your life".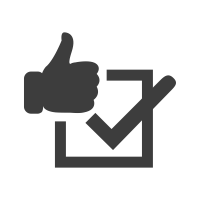 Quality Assurance
Quick Delivery
Quick
Delivery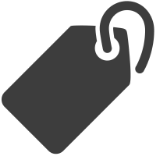 Reasonable Price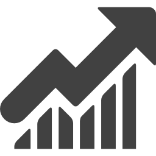 Customer Growth
Have you ever wondered how a balloon is made? A balloon is a flexible inflatable bag that expands when filled with oxygen or the more efficient helium gas. The first balloon was invented by Michael Faraday in 1824 and was made of dried animal bladder. Today, balloons are made from latex which comes from rubber trees. The low cost of the balloon means it is produced on a large scale for numerous applications. Most balloons are used for recreational and decorative purposes and others for medical treatment and scientific experiments.
Thanks to Michael Faraday's invention children all over the world enjoy party balloons. Since the invention of the modern balloon there have been many developments and today balloons come in a variety of colours and sizes. Balloons are used for many events, weddings, parties, corporate functions and product launches. RubAir is one of the largest balloon manufacturer and suppliers in India distributing balloons nationwide. RubAir balloons are 100% latex, consistent in size and colour. Our balloons are made from the highest quality biodegradable latex and are very effective for promotions, décor and celebrations.
From traders in the balloon business, we set up our first manual production factory in Dahanu (Maharashtra, India) in the year 2005 to another one in 2007. We switched to automation in the year 2010 and RubAir Balloons India Pvt. Ltd. was incorporated with Latest Fully Automatic Balloon Dipping Line at Bhiwandi (Maharashtra, India). We set up another machine in the year 2014.
Years of sheer hard work and determination has brought us up to the position where we are right now, being one of the leading producers of quality balloons in India we have done our best to serve the people with the least prices possible without compromising on quality.
Over the years, RubAir has grown its range to a variety of products. We are proud to have people who bring domain knowledge. The relationships of the team have played a significant role in identifying and sourcing opportunities across various life cycle stages.
The vision of RubAir turns to reality only because of the drive and passion of the team from the cabins to the factory floor and the staff.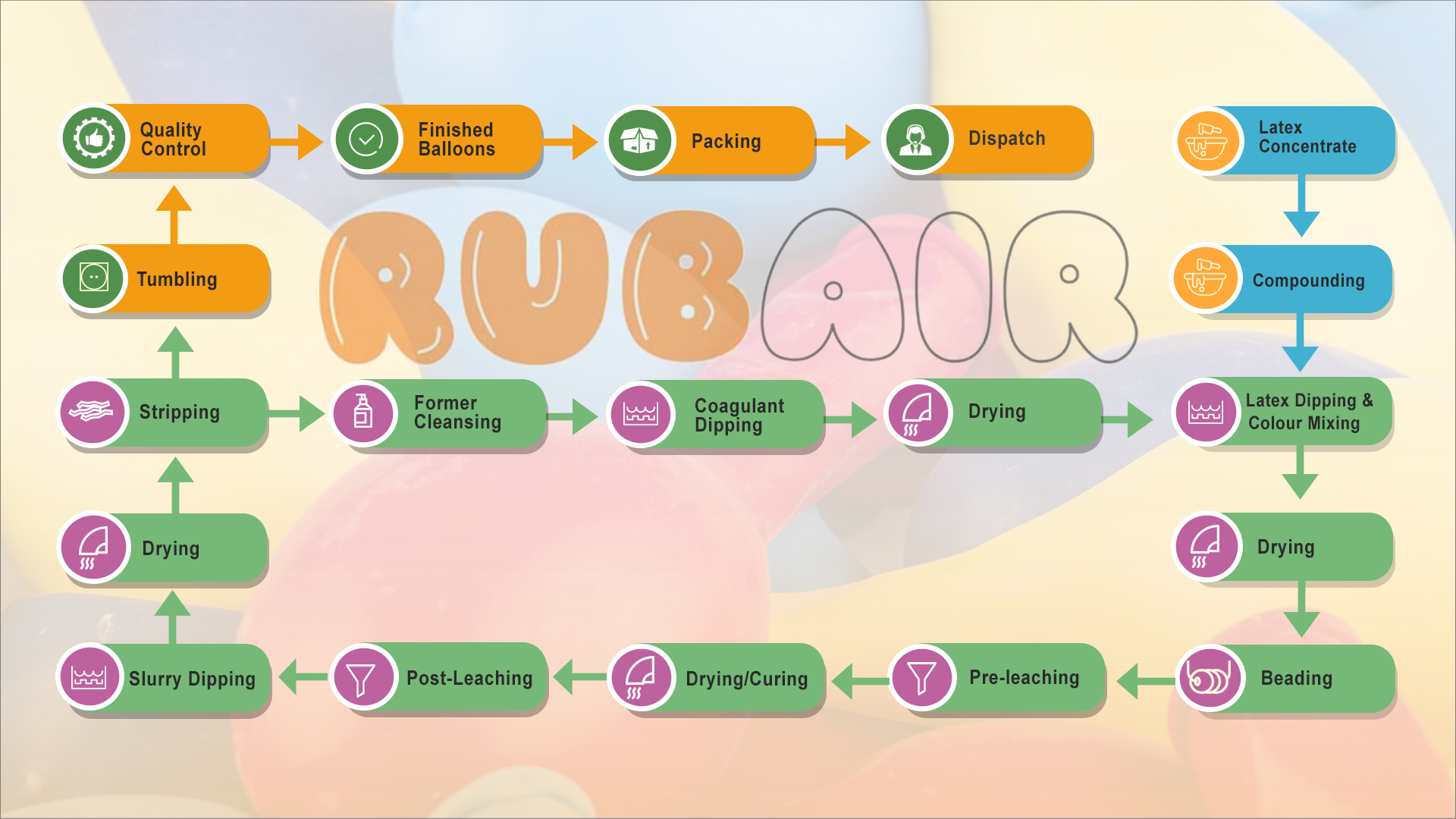 RubAir is always in an expansion mode, and looking for partners to extend their reach in current geographies as well as to new geographies. If you would like to be a part of RubAir, please write to us at info@rubairballoons.com